Updated Water and Sewer agreements uploaded and available
The new water and sewer agreements are available for download now. For a hookup to an existing meter, click here. For new water and sewer service, click here.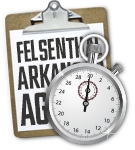 May 2016 council minutes and June 2014 council agenda posted
Minutes for the May 10, 2016 Felsenthal town council are available for your review, click here to take a gander. Find out what's coming up at the June 14 council meeting. Click here and take a glance.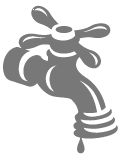 Annual Drinking Water Report now available
The Felsenthal Water Association 2015 Annual Drinking Water Quality Report is now available. Click here to download a copy of the report.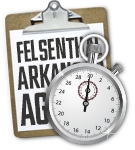 April town council agenda and March minutes posted
The agenda for the April Felsenthal Town Council meeting and the minutes of the March meeting are now posted.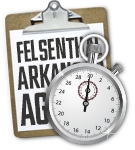 February town council agenda and January minutes posted
See what transpired at the January 2016 Felsenthal Town Council meeting and what you can expect at the February meeting on Tuesdsay the 9th.

Consolidated Felsenthal 2015 financial report posted
Check out how and where the funds of Felsenthal were spent and managed. Unlike a logt of big cities, some counties, and even some states, our financial affairs are in order. Click the financial report to take a gander.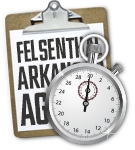 December 8 agenda and November 10 town council minutes posted
Find out what's coming up at the next town council meeting. See what went on at the last meeting. The golf cart is fixed. The Christmas gatheirng is on as usual and folks are still trying to reverse closing of the east access Beryl Anthony WMA ATV trails reversed. And there's more. Click here to see the minutes. Click here to see the December 8 agenda.
---
---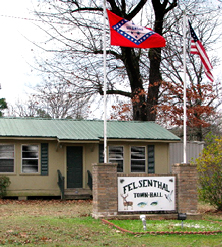 The Felsental Town Hall.
We are Felsenthal, Arkansas, next door to the Felsenthal National Wildlife Refuge — covering 65,000 acres in Ashley, Bradley and Union Counties in south Arkansas. Grand Marais Lake is in our back yard.
Felsenthal NWR is the world's largest green-tree reservoir. The Refuge offers hiking trails, fishing, wildlife observation photography, hunting, including youth hunts, environmental education and interpretation, and camping. Click here for Felsenthal NWR fact sheet.
For our visitors and friends: Find out about how much fun you can have here, about our history, our outdoor sports and our events. We are a friendly Southern town and love company. Y'all come.
For home folks: Find information about your home town, including:
Town council meeting schedule is now on the community calendar
Town council meeting agendas (see main menu above under Home)
Town council minutes are now posted (see main menu above under Home)
The Felsenthal annual budget
Monthly financial reports
Proposed ordinances
Community calendar
Wildlife and outdoor activities
Announcements
Click here to email us. Call us at 870.943.2454